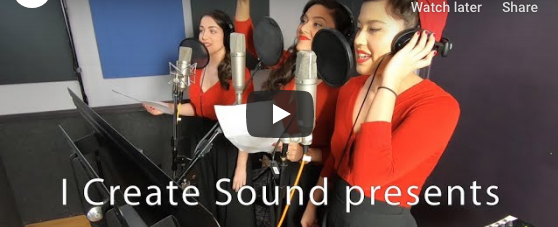 September 5, 2019 | Posted in News | By steve
Ambitious Big Band swing recording of Sparky's Burgers jingle with a live band for local lyricist Jack Leyton.
You can check out Jack's music (and the branding we styled) at jaxsongs.com

August 15, 2019 | Posted in News | By steve
I am proud to announce that the newest single I produced for Lobate Scarp is officially released TODAY! Get it here, here, and here: http://bit.ly/LSNothingWrong
We recorded this single at I Create Sound Studios (my place) and mixed again with the legendary Rich Mouser at The Mouse House in Altadena, CA.

August 15, 2019 | Posted in News | By steve
Introducing my new podcast, The Language of Creativity!
The first episode was taped while recording sessions were ongoing for Lobate Scarp's newest EP. With in the first 2 minutes, Adam Sears helps Steve come up with the name for the show, on air!

May 3, 2017 | Posted in News | By steve
Steve is launching a new venture called I Create Sound aimed at helping DIY musicians and engineers alike hone their sound at a bite sized affordable rate.
With so many projects these days being self-produced and recorded, who do you turn to when you get in over your head or need a second opinion about "Is this sounding good?!"
The Artist Advisement session was designed for just such a scenario.
For as low $29 you've got the answers you need on call. Think of it as a Producer in your Pocket.
Some of the topics we cover are:
Recording technique
Equipment selection
Home studio layout and design
Production advice
Mix critiques and second opinion
Career guidance
Stuck? Give us a call.
To book your free 15 minute session, email s t e v e @ i  c r e a t e s o u n d . c o m   and include a little bit about yourself and what you're working on.

November 6, 2016 | Posted in News | By steve
Female-fronted Progressive Metal act Lucid Fly recorded portions of their first full length album Building Castles In Air at the new I Create Sound studios in Santa Clarita, CA. Steven Leavitt produced and engineered bass guitar and vocals, and the album was mixed by Australia's Forrester Savell (Karnivool, Dead Letter Circus).
The album hits hard, but also has a very etherial quality as well.
Lucid Fly just returned from Europe and will be officially releasing the album on November 11.
April 15, 2014 | Posted in News | By steve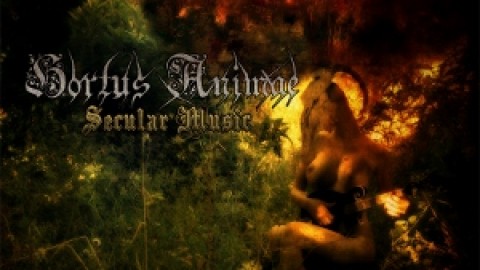 When European metal band Hortus Animae reunited in 2013 to make their album Secular Music, drummer "Grom" Meragviglia recorded drums with Steve in his California studio.
The record signed to Flicknife records, making this the first official label project Steve has worked on.

March 15, 2014 | Posted in News | By steve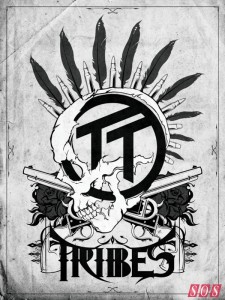 How excited we all were to be reviewed in Sound On Sound! And the best part is, they liked the sound!
Unlike the writeup though, singer Jessie Dean, who is quite a talent himself, did not actually engineer or mix the record. That was a misprint which no doubt was due to his impressive resumé working for Blue Microphones.
But hey, I'll take the compliment!
http://www.soundonsound.com/sos/mar14/articles/playback-0314.htm

August 27, 2013 | Posted in News | By steve
Steve just finished producing and recording Testing Tomorrow for their new project Tribes: an 11 song hard-rock album which is currently pending release while the band courts major-label support. Affectionately referred to as "Desert Rock" by the band, the album shares a sonic palate with early Queens of the Stoneage and Muse while exhibiting a bad attitude the size of Appetite for Destruction.
August 7, 2013 | Posted in News | By steve
Via Testing Tomorrow
NEWSFLASH : Dear friends, fans and supporters worldwide. Our master effort TRIBES has been completed. For all of us, this has been the culmination of a lifetime of experiences and effort in the realm of music. TRIBES stands as the gemstone we are all the most immensely proud of. We wish to truly thank everyone who has been part of this dream. Steven Leavitt, Rich Mouser, Anthony Taglianetti, James Law and all the guest players + technical crew that made 'TRIBES' a reality. Without you, we would not have done it. Needless to say that now begins a long journey for us as a band. TRIBES will not be released to the public, although some previews of songs will be available through our upcoming full new website. For the next months, we will embark in one of the most intense shopping campaigns we have ever undertaken as a band and as individuals. The purpose is to get Testing Tomorrow signed to a record company that believes in this band and can provide the means and support this album deserves. It was an incredible ride started years back…it's time for us to bring it home ! Thank you. – TT
August 14, 2012 | Posted in News | By steve
This project has successfully raised its funding goal just now.
Progressive Rock outfit Lobate Scarp successfully raised over $6,500 towards the making of their first full-length album Time and Space.
The album will be mixed on a 52 channel console by Prog Rock veteran Rich Mouser at The Mouse House Studio in Los Angeles.
We are very excited to have Rich on board because of his experience mixing and producing progressive rock outfit Spock's Beard, who's 2001 release "V"  became the inspiration for Lobate's title track Time and Space.
During the Kickstater campaign, we made a video of how we recorded a 30+ member choir made up of all volunteers from the indie music community.
If that wasn't cool enough, we decided to have lead singer Adam Sears jump off a building.
Now that the project is successfully funded we are full-steam ahead for the CD release date of 12-12-12.
Thank you to all the backers of this project, friends, family, and strangers. We really hope you will enjoy the end result!